The

immerj

Portfolio




Clients & Projects
Scroll
down for a selection of projects we've completed for some amazing Startups and S

ma

ll Businesses.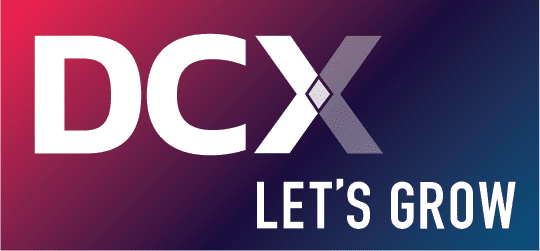 What they do: Outsourcing specialist based in the US, hiring and training key team members for the Promotional Products industry.
How we helped: DCX were on the cusp of scaling their business, so needed support to put in place a robust marketing strategy covering everything from brand awareness activities, to sales support and event management. We helped them scale from $5M annual revenue to over $25M, with:
✔️ Fractional CMO consultancy.
✔️ Content strategy and execution incl. video and report creation, blog writing and social media management.
✔️ Campaign and comms management for customer lead gen and retention.
✔️ Event and PR management.
✔️ Sales support and pipeline alignment.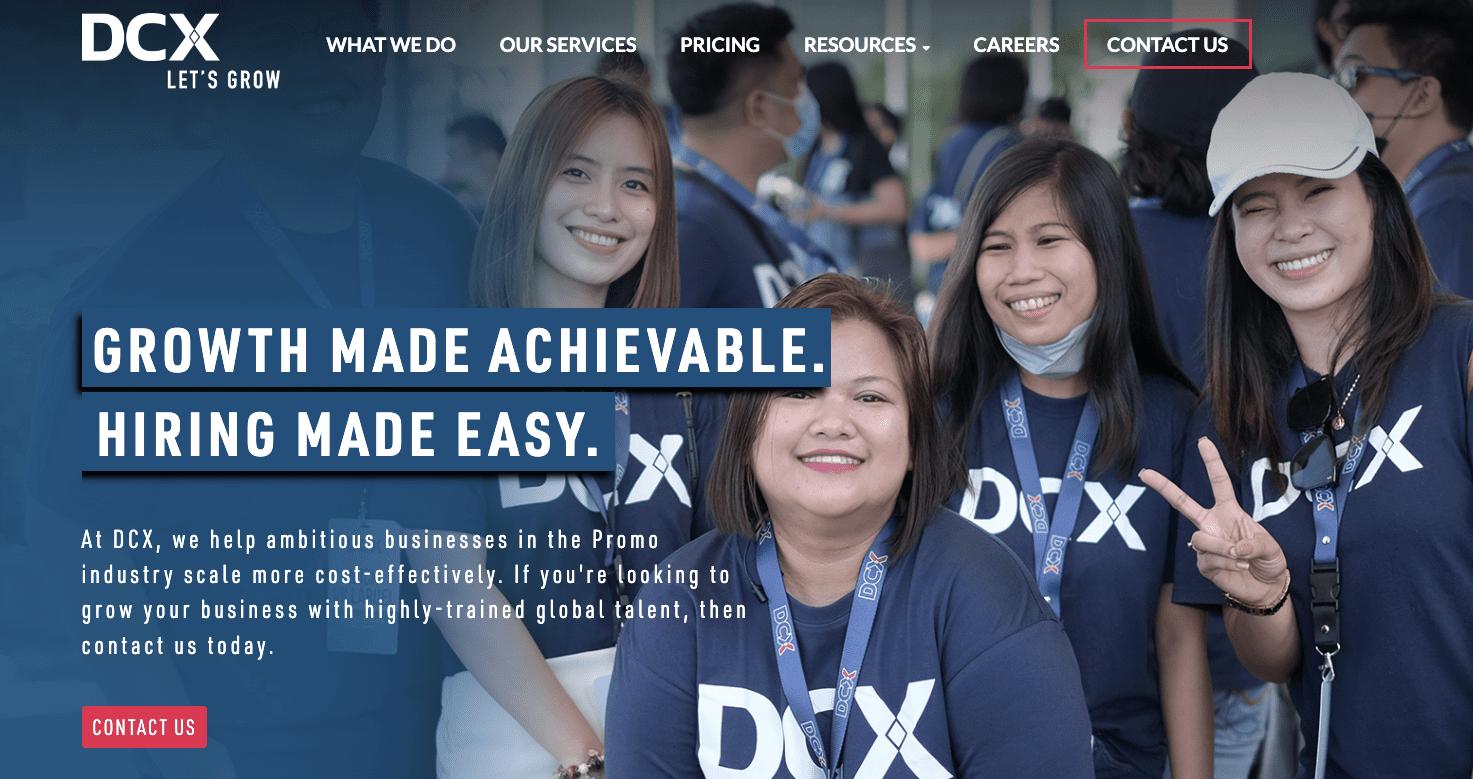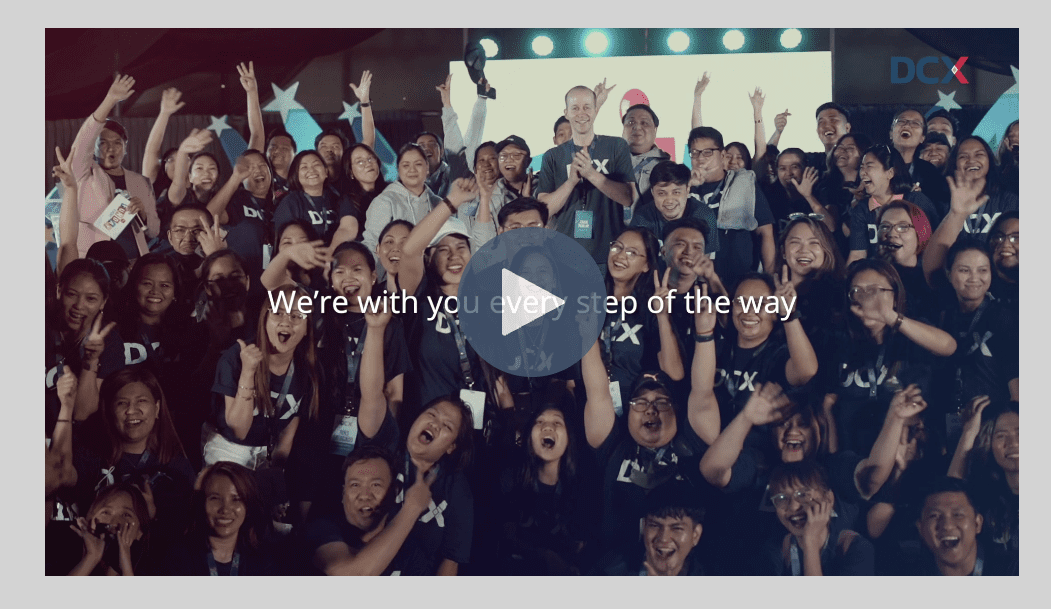 '

We've worked with Emma for a year and a half, and we're a much better company because of it.

She brings a level of sophistication, organization, and experience to everything she helps us with. Our business has grown tremendously since we started working with Emma in large part to how well she has kept our marketing message clear and on target. We highly recommend working with her.

'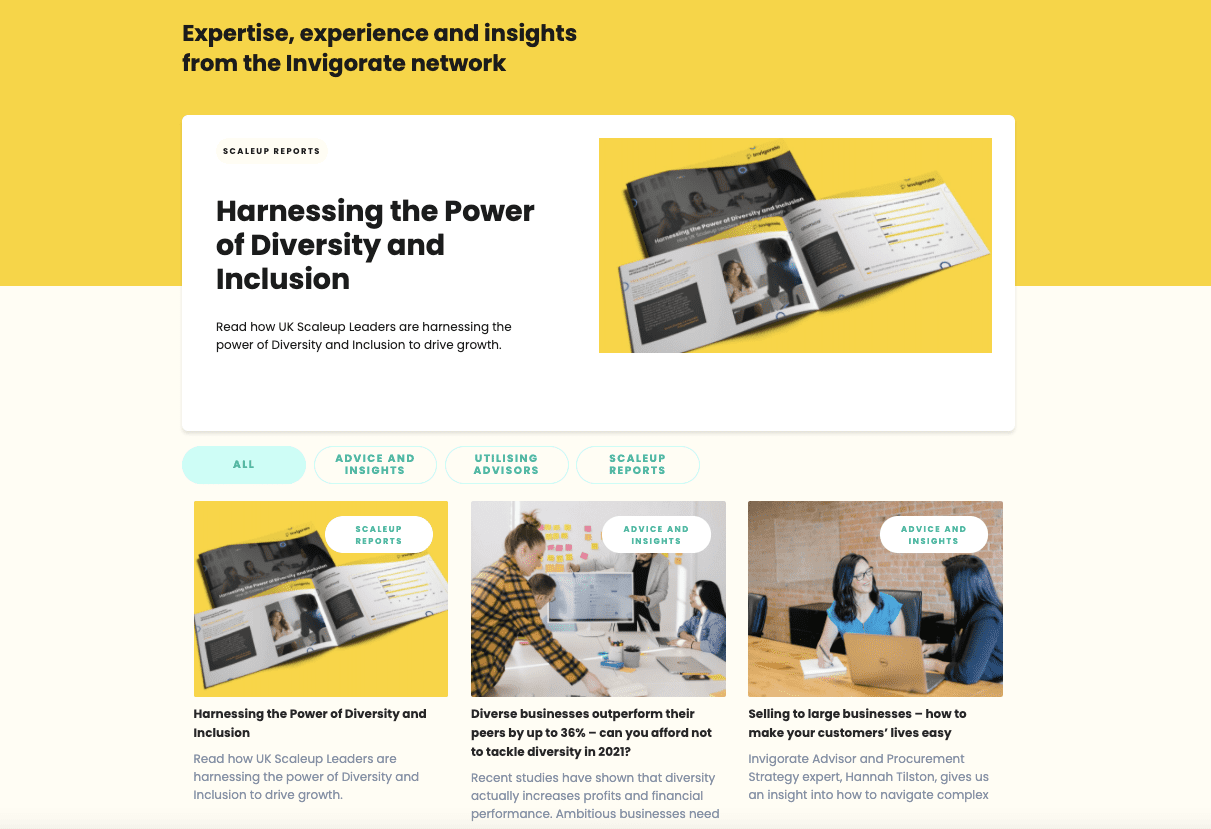 What they do: Tech Startup Marketplace offering advisory matching and services to UK scaleups.
How we helped: As an early-stage startup, Invigorate needed a foundational brand, content and marketing strategy to launch their platform and onboard initial customers. We worked closely with the team on:
✔️ Fractional CMO services.
✔️ Linguistic brand identity, value proposition and positioning.
✔️ Content strategy incl. ongoing events, comms and social media planning and execution.
✔️ Article / report writing and design.
✔️ Sales and partnership enablement.
'We have had the absolute pleasure of working with Emma as we launched our marketplace business. She helped structure, organise and execute our entire marketing function and allowed us to be much clearer on our value proposition and brand positioning to our target customers. From defining our brand to content and events strategies to partnership discussions, Emma wore multiple hats and was a real asset to Invigorate. I would recommend working with her if you're looking for tangible outcomes and a super-efficient, lovely person to work with.'
Want to know if you're a fit for working with us?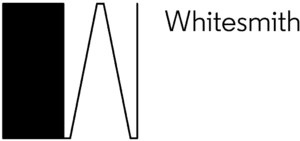 What they do: Digital Product Studio for Tech Startups
How we helped: Whitesmith needed a more structured approach to their marketing and content in order to support their sales outreach and lead nurture. We helped them with:
✔️ Website refresh and rewrite.
✔️ Positioning, brand and persona strategy.
✔️ Content creation incl. blog articles, case studies, emails, etc.
✔️ Monthly event management and lead generation.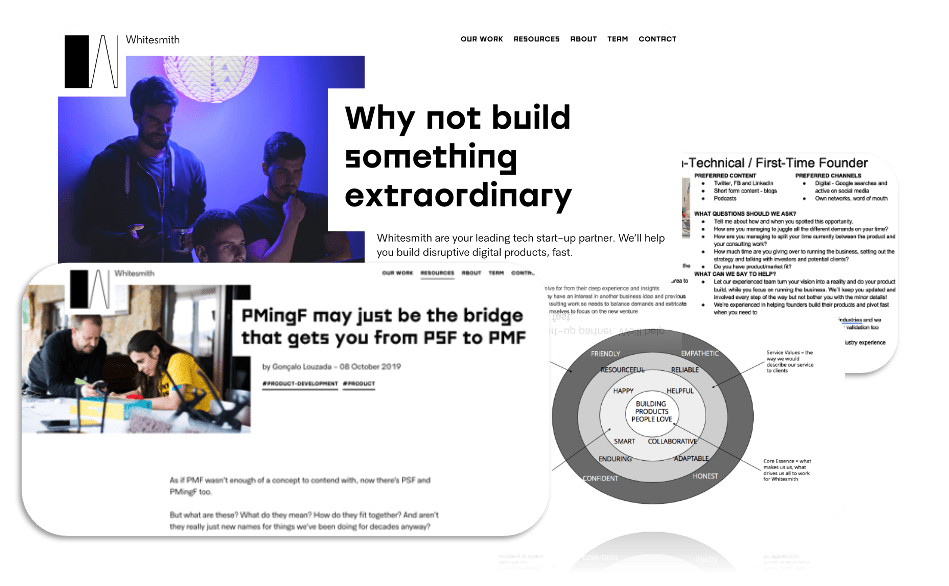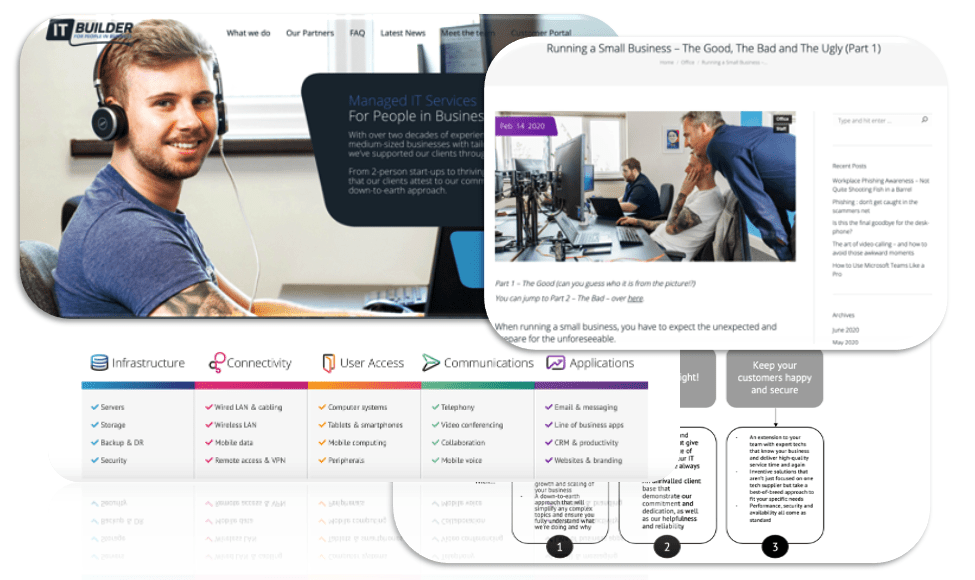 What they do: Managed IT Services and Support for UK SMEs
How we helped: ITbuilder were looking to capitalise on their great client relationships through marketing and social media support. Over the course of a few months, we carried out:
✔️ Brand refresh, website redesign and rewrite.
✔️ Marketing, content and social media plan development.
✔️ Ongoing content and campaign management, incl. all blog writing, copywriting and social media posting.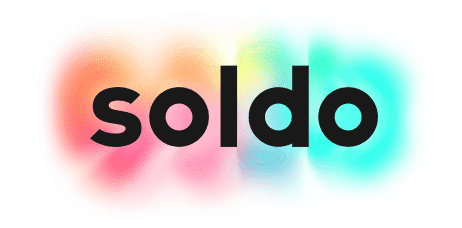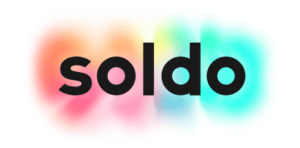 What they do: Professional Development & e-Learning Platform
How we helped:
✔️ Persona development, target audience strategy and value prop rework.
✔️ Marketing strategy and prioritisation plan.
✔️ Ongoing content management, events and sales strategy support.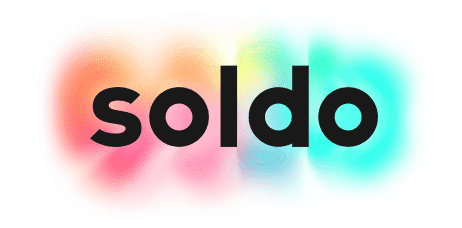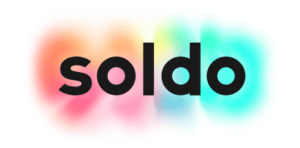 What they do: B2B Fintech – Pay and Spend Automation
How we helped:
✔️ Blog article writing.
✔️ Webinar content repurposing.



What they do: Robotic Process Automation Startup
How we helped:
✔️ Marketing strategy and value proposition.
✔️ Website design and blog copywriting.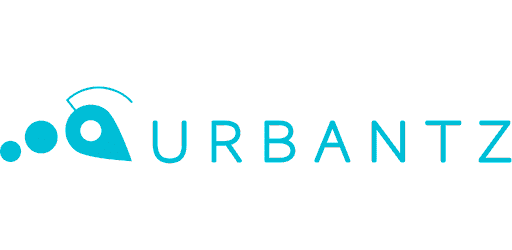 What they do: SME Digital Challenger Bank
How we helped:
✔️ Employee engagement blog writing.
✔️ Industry awards submissions.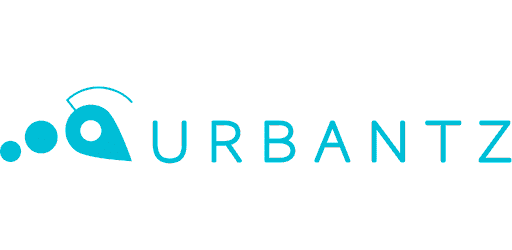 What they do: Last Mile Delivery SaaS Platform
How we helped:
✔️ Blog article writing.
✔️ Long-form content creation.


What they do: Innovation Team Launching the 'Uber' of Home Repairs
How we helped:

✔️ Marketing strategy, comms and campaign design.
✔️ Launched BETA Facebook campaign and established end-to-end lead gen and nurture process.
'
The PRO team have been working with Emma on redefining our messaging, positioning and marketing strategy and it's been a fantastic process! Emma has uncovered a number of real light bulb moments for us and we now have a much clearer plan of how we need to talk about our platform and reach our ideal target audience

.'
JIM LARTER
Director, Practice Room Online (PRO)
'Emma is astounding and her services are worth every penny. I found her to be invaluable to the development of a marketing strategy and materials for my business. She is very professional, friendly and efficient. I couldn't recommend her highly enough.'
MIRANDA JOSEPH
Founder, Digiworkr
'
Emma worked with NIMBY.ai on defining our offering in the market, website collateral and go-to-market strategy. Her grasp of our business and ability to choose the right messaging was second to none and her content has been instrumental in explaining what we do to customers. Will definitely reach out again for support when needed

.'
WILL DE HAER
Founder, Nimby.ai
'Emma from immerj has helped me rethink how to build a stronger brand through content at Whitesmith, and to this day she's still in my speed dial if I ever need to talk about marketing.'
GONCALO LOUZADA
Managing Director & CEO, Whitesmith
Fancy working with us on your next marketing project?